Okinawa Convention & Visitors Bureau (OCVB) is a general incorporated foundation that was initiated in April, 1996. It is the only "unified public and private sector" promotional body in Okinawa that integrates tourism and convention needs while aiming at rebuilding a strong and efficient system to promote tourism in Okinawa. In order to fulfill the varying travel preferences of the Japanese people and to respond to the fierce market competition with the leading tourist destinations in Japan and abroad, since its inception, OCVB has been contributing to further revitalizing new tourist and resort industries by deploying businesses to attract and advertise Okinawa in Japan and abroad, promoting to streamline the system to welcome visitors, educating human resources for resort related industries, and by hosting various events.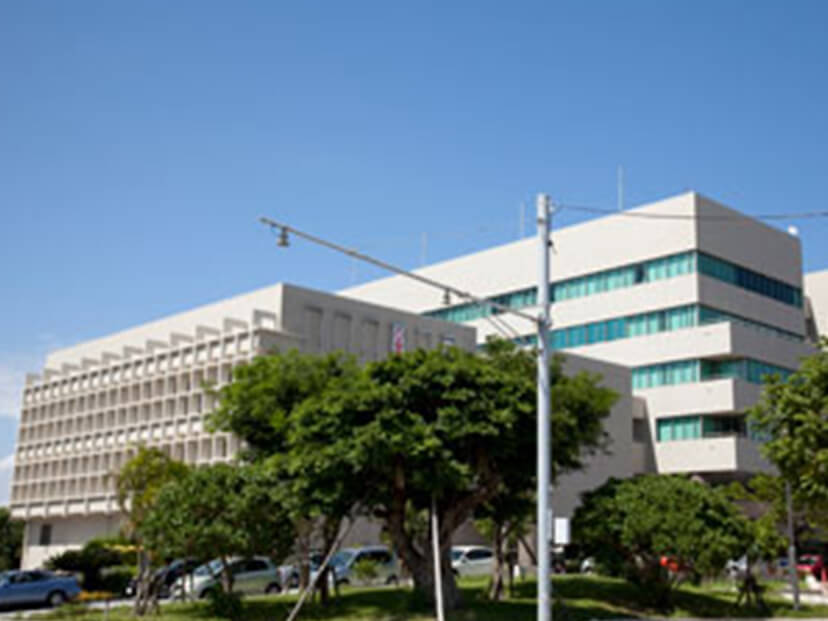 Outline of the Organization
Name
General incorporated foundation, Okinawa Convention & Visitors Bureau (OCVB)
Address of the headquarters

Okinawa Industrial Support Center 2F, 1831-1 Oroku, Naha City, Okinawa, Japan 901-0152

TEL / FAX
TEL +81-98-859-6123 (Main)
FAX +81-98-859-6221/(98)-859-6222
Locations outside Okinawa
Our offices are primarily engaged in inviting and promoting tourism and conventions. Various information brochures about tourist spots in Okinawa are available at the entrance to the office for the general public to use freely.
Location
Tokyo Office
Address

Tokyo Kotsu Kaikan 3F, 2-10-1 Yurakucho, Chiyoda-ku, Tokyo, 100-0006

TEL / FAX
TEL +81-3-5220-5311
FAX +81-3-5220-9720
Business Hours / Holidays
9:00 - 17:45 Closed on weekends and national holidays